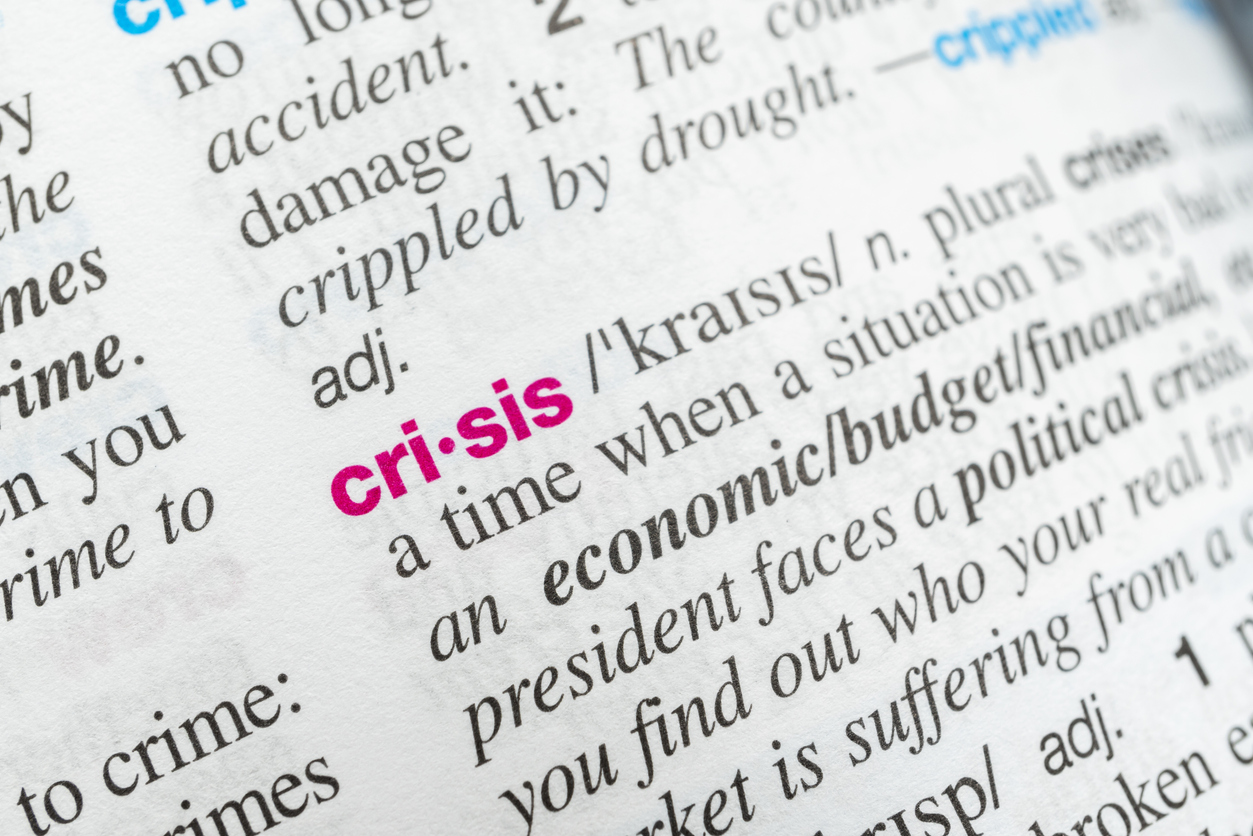 No one wants to approach a new business venture, exciting event, or big product launch anticipating the worst. But truthfully, that type of preparedness should be part of every PR strategy. While many believe that crisis management PR is solely reactionary, it's actually most effective as a preventative move. As your brand looks to elevate its message and exposure, here are 5 ways you can get ahead of any potential PR crisis before it even happens.  
1. Have a Strategic Partner Who Always Has a Plan 
Taking a proactive approach during calmer times. Find an experienced PR agency that considers crisis management part of their overall strategy. Instead of scrambling for a solution when time is not on your side, the right PR firm will understand how to ensure any reaction to a potential media qualm is already thoughtfully laid out and ready to go before you need it. 
Through extensive experience in public relations and a niche understanding of your industry, they'll constantly be anticipating the possibility of a crisis along your PR journey to minimize the chances of any reputation-damaging surprises. They'll work with your team's key decision-makers and executives to make sure everyone understands their role and how to respond in each circumstance. When you have the luxury of focus and time, you can help mitigate the risk and ensure that your response will be quick and effective. 
2. Consider All the Angles & Outcomes 
While you always want to hope for the best, you have to think the worst. Or at least your public relations team should for you. Even when things seem to be going great or are set up according to plan, there's always a chance for an issue to arise — sorry to be the bearer of bad news here. But like the select few other PR companies in LA, Miami, or NYC with a strong background in PR and crisis management as internal executives of very public brands, it's our job to think that way. By analyzing every possible scenario, we can help you avoid the worst-case situation from happening.
In addition to the everyday support your PR team provides while your brand is in the spotlight, events, launches, and other big announcements or opportunities for exposure can be extra vulnerable to negative backlash or press. Considering all safety precautions, training for press or speaking engagements, preparing communications materials to be consistent and clear are just a few of the ways you can take control of all scenarios and prevent anything from ruining your big moment.
3. Focus on the Good Stuff 
The stronger and more visible your brand image is before any crisis may occur, the better chance you have of rising above it. The more trust and security your audience has in who you are and what you stand for is key to squashing the select few (or the "haters") who try to change that perception for others. Your image relies heavily on honesty — it's an essential component to building a strong, loyal fan base. And that's why an experienced PR firm will help you craft a narrative that's powerful and authentic so you can build stronger rapport with partners and customers. This support is also invaluable in helping you monitor and identify any potential issues before they arise — the more eyes and hands in your corner, the more prepared you can be. 
4. Looking for Any Holes 
Monitoring public perception at all times. A finger on the pulse of what's currently sparking conversations or triggering opportunities for backlash. Make sure all stakeholders, colleagues and anyone involved in a project or campaign is aware of the key messaging and how to position your brand in any public or online settings. 
An experienced and effective PR team will take the time to know your brand and mission as well as you do. And with this understanding, they'll know how to track the current news cycles and utilize important media relationships to find any aspects of your marketing initiatives that may be controversial in the current environment. Whether it's certain areas that are lacking in representation or missing the mark on key issues, constantly having a finger on the pulse of what's trending and what's really important to your audience can help you fill in the gaps before an issue has the chance to become a major problem. 
5. Have a Social Media and Press Escalation Plan 
There's somewhat of a saying (or a warning, really) that if you don't control the perception of your brand, someone else will. And in today's constantly connected world, that couldn't prove more true — or happen any quicker. That's why any real crisis is a digital crisis which won't wait for reactionary measures to get resolved. Conversations are happening in real-time on social media and digital platforms. Truth be told, it's probably where you'll first discover a crisis is happening when it does. 
As a result, you not only need to be constantly monitoring these conversations (yes, even at 1am in the morning), but you also need a plan for how to respond immediately when a red flag appears. Equipping community managers and leadership with the right statements, consistent language and talking points, etc. will help you respond as the conversation unfolds versus jumping in when the damage is done. It'll also help you minimize the risk of conflicting messages making things worse. 
No brand is exempt from the risks of a potential PR crisis, but with the right support team, you can better protect your reputation and your brand's future with a strategy that considers all the potential scenarios. To make sure your PR strategy is equipped to handle any crisis, contact our passionate team at SMITHHOUSE to learn more.