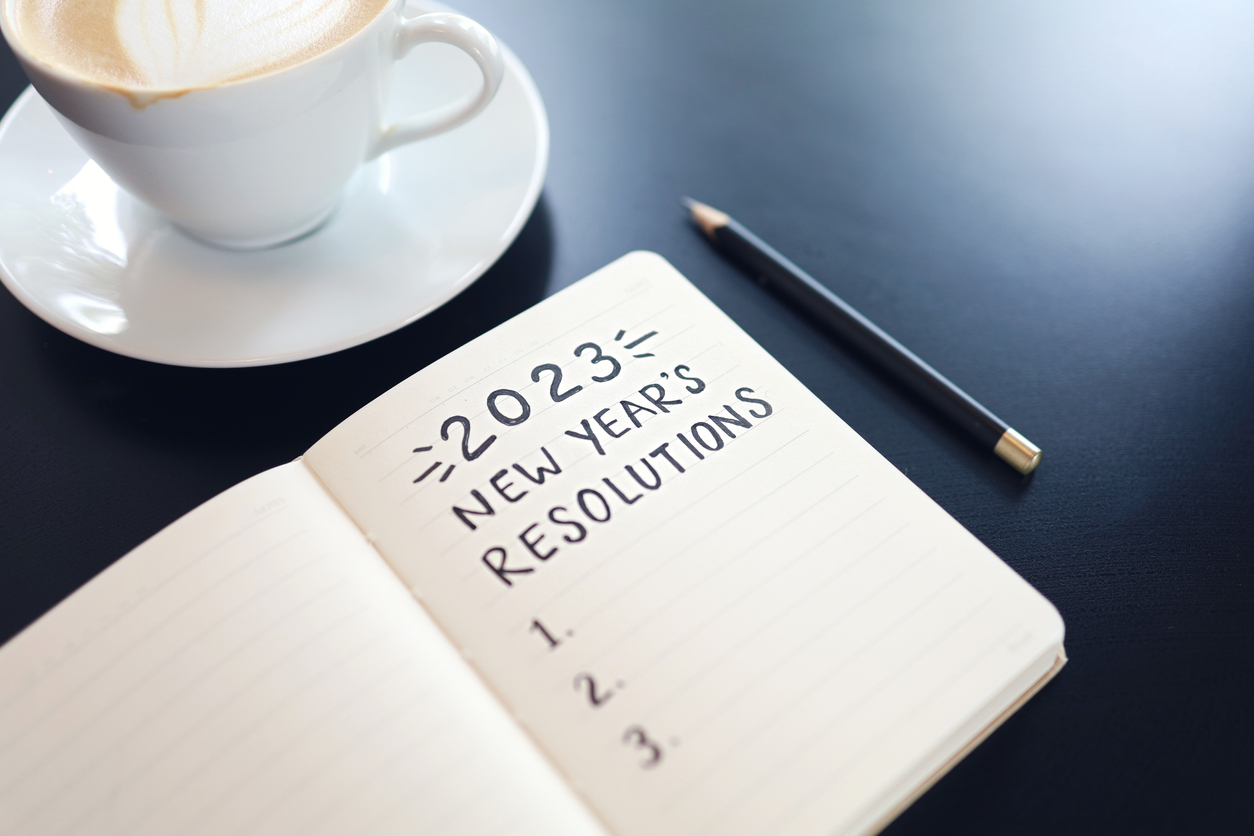 Who doesn't love a good resolution to kick off the New Year? For brands, it can be the perfect opportunity to reevaluate your current work and look for areas to improve. After a long year of shrinking markets and diminishing returns, it might be time to shake things up. And a fresh start may be just what your brand needs to reach your audience in new ways. Even if you've had a successful year, isn't the goal always to do better? 
So how will you tackle 2023 to make it better than the year before? As one of the top boutique pr firms in the industry, SMITHHOUSE is constantly asking these questions on behalf of our clients. So we figured we would share some ideas to get you started. Check out our top PR resolutions for 2023 to help you take on the New Year with confidence — and big returns! 
1.Nurture your Media Relationships
Remember, journalists and reporters are people too. And building a relationship with them can be invaluable. Instead of being just another voice in a sea of press releases, your company will want to find a way to receive specialized attention. And the best way to do that is to have the media in your corner. But how can you become closer to them?
Take the initiative and reach out. The idea is to establish a connection before you need them for something. But if you don't ask for it, it won't happen. Whether going out for lunch, coffee, or drinks is a particular press contact's style, be willing to accommodate them. Take them out on their terms, and have a good time while you're there! And don't talk up your business the entire time — find common ground to build a relationship. They'll take note of who you are and the effort you're making, and that'll make all the difference you need. 
Watch for recent bylines and follow them on social media as well. This can give you insight into what they've been up to, where they're working, and what they're currently covering. That information can be a valuable tool for forming a stronger connection. Next time they're covering an event or story in Los Angeles, New York or wherever you may be, you can make an effort to meet them where they are — or plan a run-in! 
And pay attention to bouncebacks when releases go out. You're not going to get anywhere with anyone if your message isn't even getting delivered. It may be time to audit your contacts and update your information with the right names, numbers, and emails to make sure your efforts are having an impact — or at least being seen.   
2.Make Use of that New 2023 Calendar
Make the effort to prepare for the upcoming year by planning it out thoughtfully. Take note of the various dates, months, and events that present opportunities to amplify your message and show your brand is always listening and engaged. Do your research now to plan accordingly and make the most of these events and opportunities all year long.
Being effective at event management requires doing the legwork. How can you help make the most buzz and capitalize on what others are doing? What stand-alone consumer or press events can your company get in on? We're talking about events like SXSW, TCA, Paleyfest, etc. See if you can create a noisy activation or unique presence that gives your brand a launching point for awareness and success. 
3.Embrace the 'New Year, New You' Mantra
Let's be realistic here. We're not the only ones thinking about New Years' Resolutions — pretty much everyone is. Your audience is looking for ways to improve themselves, both in their work and personal lives. And this is the time of year they're willing to spend more money and time toward these goals. If you can position your brand in a way that helps people reach one of their resolutions, it can bring your brand to the forefront of their minds. 
Become significant in your consumers' lives by showing them how your brand can make a meaningful difference. Lifestyle public relations efforts are effective. And if you can capitalize on health and wellness PR strategies, now is the time. Make your brand part of the "new year, new you" conversation, and enjoy the reaction your company gets in response.
4.Connect on a Deeper Level
Positioning your product or content to be relevant, meaningful, and impactful is one of the best PR strategies. Creating an authentic emotional connection with the consumer is impactful for them — and your pipeline. Reputation management services from a knowledgeable firm don't only address negative PR; they create positive PR by putting your brand values and ethos in the spotlight. And when this is done with heart and positive intentions, it becomes powerful for you and your audience. 
Consumers aren't the only demographic whose decision-making is affected by authenticity and emotion. Producers and reporters have feelings too. They understand that everything they cover in the press will ultimately affect their readers and viewers the same way. So don't leave them out of the equation. Make sure your interactions with them cater to their interests and concerns on a personal level. Target the journalists and media outlets that will best connect with your message or story and customize your communications in a way that lets them know you care about that message — and you care about having them specifically be the ones to put it out there too!
You can also benefit from social media training that shows you how to foster this connection. That can help make anyone following you a loyal consumer or press advocate — which is priceless, literally. Whether they create user-generated content to promote you or make a shout-out on your company's behalf, that's the kind of PR you just can't buy; instead, it's the kind of PR you inspire by creating an emotional connection.
5.Don't Get Stuck in Old Traditions 
Maybe you've used the same public relations strategies since the beginning. If it's not broken, why fix it, right? So all your marketing/PR budget and resources go straight to that technique every time because it feels safe. 
Don't be married to the method! A little risk can lead to big rewards. Many companies get wrapped up in the traditional release and mailer since it's what they've always done. If that's you, it's time to measure your success rate and effectiveness with your current strategies. If they didn't work this year, it might be time to move on. Even if you were happy with the results, could you be doing better? 
Even if it's hard to turn over a new leaf, trying out different methods of communication can be exciting! Have fun with it, and get creative. Your audience will notice — and appreciate — something new and fresh if it's done properly. 
Here are a couple of examples. Send some merchandise to bloggers, influencers, clients, or the press. Establish new connections and get your products and brand in front of some fresh eyes. Maybe you could offer your expertise as a guest on a podcast or a talk show and expose different audiences to what your company has to offer as a thought leader. 
If you're unsure where to start, a survey could help you kick off the new year with some fresh perspective. Ask your audience about the content and activities they want to see from you. The possibilities for media relations are endless, so there's plenty for you to explore. And a new year is the perfect time to do it. 
Switch it up! And see if you get better results. Everyone wants to hop on the latest trend and keep up with innovative ideas, which is especially relevant in PR. 
Make 2023 the Year to Connect & Create
When these all come together, the common themes are creation and connection. Create a successful 2023 with new pr strategies and a stacked calendar. Connect with the press and your customers by bonding in person, online, and over common New Year's Resolutions. It's your year! And it's your time for a successful PR campaign. 
Does this seem a little daunting? We can help. We're a boutique PR agency, providing some of the top brands in the world the ability to redefine themselves. We leverage the partnerships we've made over the years to create more meaningful and enduring hype through a more personal process. If you want customized attention to take your public relations strategies to the next level in 2023, let SMITHHOUSE be your partner. Contact us today to help you create and connect in all new ways this year!