Strategic, Top-Tier Coverage for Unique New Series Elevates Emerging Streaming Service on Tight Timeline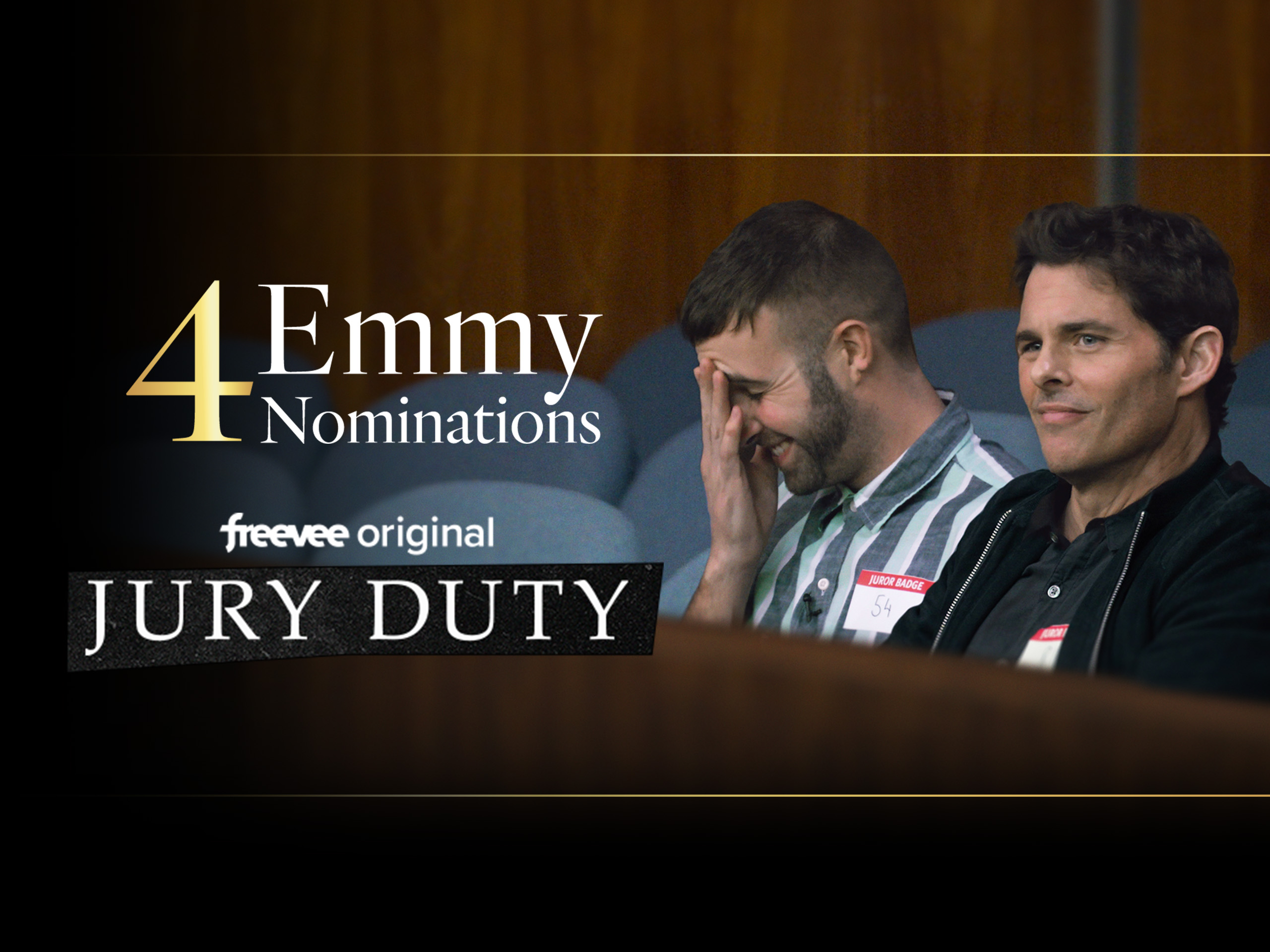 Amazon Freevee is Amazon's free, ad-supported video streaming service, formerly known as IMDb TV. Since even before its official launch in 2022, SMITHHOUSE has been collaborating with the company on all of the platform's entertainment PR needs, from corporate to programming. Freevee adds new titles to its services every month, including popular premier movies, TV shows, and Originals.

One of those new Originals is Jury Duty, a documentary-style comedy series that chronicles the inner workings of an American jury trial through the eyes of one particular juror: Ronald Gladden. What Ronald doesn't know is that the entire case is fake, that everyone around him is an actor, and everything that happens is carefully planned.
In the fall of 2022, Freevee announced the launch of their new Jury Duty series with intentionally vague information. In January, with many factors to consider and an evolving schedule, the series was slated for an April premiere. Given the series' unique conceit, it was necessary to build a strategy that was counterintuitive. Instead of blasting the series far in advance, as wide as possible, there had to be careful crafting to prevent spoilers which left the team to ala carte create champions of the series – carefully and thoughtfully.  

Timing was critical since this was a series that had to be watched start to finish to truly invest in its journey – and appreciate its heart warming pay off. And there were many other factors to contend with aside from media needing to commit ample time to watch the series – there needed to be strategy to accompany its format, an amazing albeit not widely known cast, and early positioning for awards acclaim.
SMITHHOUSE knew that finding early champions who would later become evangelists for the show was absolutely necessary. The team immediately began crafting a list of top reporters to provide early access to screeners and additional color and context before the public announcement was ever made. We embargoed the trailer with press friendlies, which landed coverage in multiple outlets, including Variety, TV Line, Deadline, The Wrap, TV Insider, Collider, UPROXX, Gold Derby, UPI,  and more.

To amplify interest across audiences, the team leveraged the show's most celebrated name, James Marsden, as a way to land major broadcast interviews. Ronald Gladden, who was plucked out of obscurity was thrust into the limelight  and  received extensive media training with techniques for talking to reporters during planned press days and alignment on the proper brand messaging, which framed Jury Duty as a comedy series versus a prank show. While Ronald took on the role as "the hero of the story" as a very likable character with popularity amongst journalists, SMITHHOUSE also ensured to maximize exposure for other supporting cast. 

As soon as the show premiered, SMITHHOUSE executed a major PR push, which landed Ronald in New York, doing photo opps with the Empire State Building and being interviewed on the Elvis Duran in the Morning radio show. Our PR team also took advantage of the unique opportunities that the show's judge, Alan Barinholtz, brought to the PR storyline. As a former lawyer, we took a unique angle to the narrative regarding how his legal background shaped his character and his first acting role.

In the weeks leading up to the finale, SMITHHOUSE merchandised the social conversation as part of our pitching efforts; lending further to Jury Duty being lauded as a breakout hit – with over 30 million views on TikTok and counting – it allowed the team to secure additional stories such as a feature in Vanity Fair. Prior to the series finale, Freevee hosted a red carpet event at Margaritaville in Los Angeles. SMITHHOUSE helped both conceive of and execute the celebration with  full event support, which included filling a tight  red carpet that focused on pop culture  media — from Access Hollywood, E! News, Getty Images, People, Us Weekly and Shutterstock. Confirmed press that attended the event included AP, The Daily Beast, LA Times, Variety, TV Line, Deadline, USA Today, Reuters, Vulture and more.
As an emerging streaming service, the top-tier coverage for Freevee's Jury Duty helped continue the narrative that Freevee is a must-watch destination for premium programming. Additionally, Jury Duty became the first free advertising-based video on demand series nominated in a major Emmy category, including Best Comedy Series. The four nominations also marked the service's first ever Primetime Emmy nominations. The show continued to grow on social media, drawing over 75 million views on TikTok, while getting covered in all the top media outlets across the board — from The New Yorker, Vanity Fair, Variety, EW, and Vulture, and Deadline, as well as shows such as Access Hollywood, Extra, and Today Show, Live with Kelly and Mark and more.