Schitt's Creek − Combining Grassroots, Creative and Scrappy PR Campaigns That Ultimately Led to a Breakout Success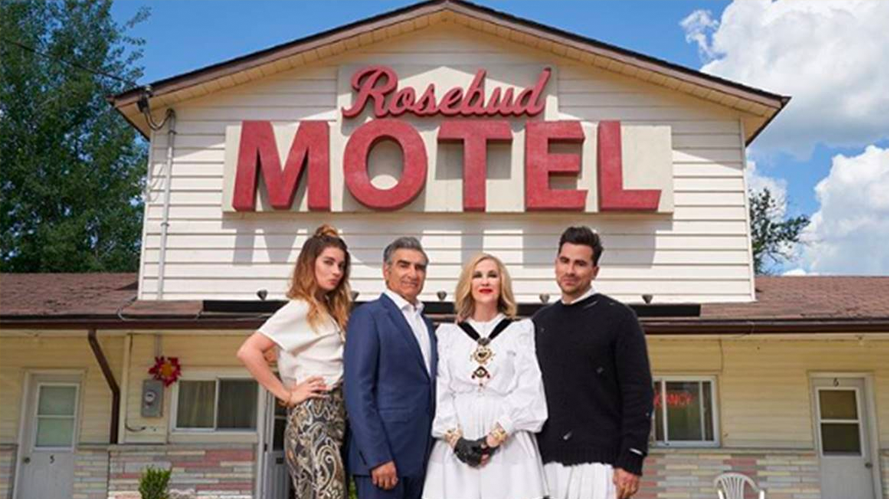 Schitt's Creek, an Emmy award-winning comedy that aired for six seasons on Pop TV, has been retrospectively referred to in entertainment circles as "the little show that could." The Canadian-based show began its life after making extensive rounds with most of Hollywood's development elite passing on it before it was finally given the green-light by Pop TV, formerly TV Guide Network (TVGN). Pop TV had just recently rebranded and was looking for a show that could provide momentum in launching its very small slate of original  programming.
Pop TV's first original scripted series, Schitt's Creek,  was launching on a new entity at a time when many people were "cord cutting" their cable TV in favor of streaming services. Even though Eugene Levy and Catherine O'Hara are considered Canadian comedy royalty, that did not translate right away to the American audience. The network was looking to this quirky Canadian comedy to propel the network's American viewership. 
The team had to approach the PR strategy in a completely unconventional and non-traditional manner with a grassroots campaign to position Schitt's Creek as a "comedy force" comprised of an outstanding ensemble cast. During its early seasons, the media relations campaign focused largely on building an intense fandom for the show while aspiring to make it part of the overall iconography of pop culture. Unlike most other shows that only pitch seasonally when the show is airing, this was a 365-day effort of pitching to the media outlets for coverage.
The team delivered a number of earned media placements including Vanity Fair, The New York Times and the front covers of Adweek and Variety. The cast also appeared multiple times on Fallon, Ellen, Corden, Kimmel, and Colbert. With a strategic awards campaign, the team helped secure 172 nominations and 64 wins across numerous categories including a nine Emmy Award sweep in all major categories durings its final season and winning a Golden Globe Award for Best TV Comedy Series.