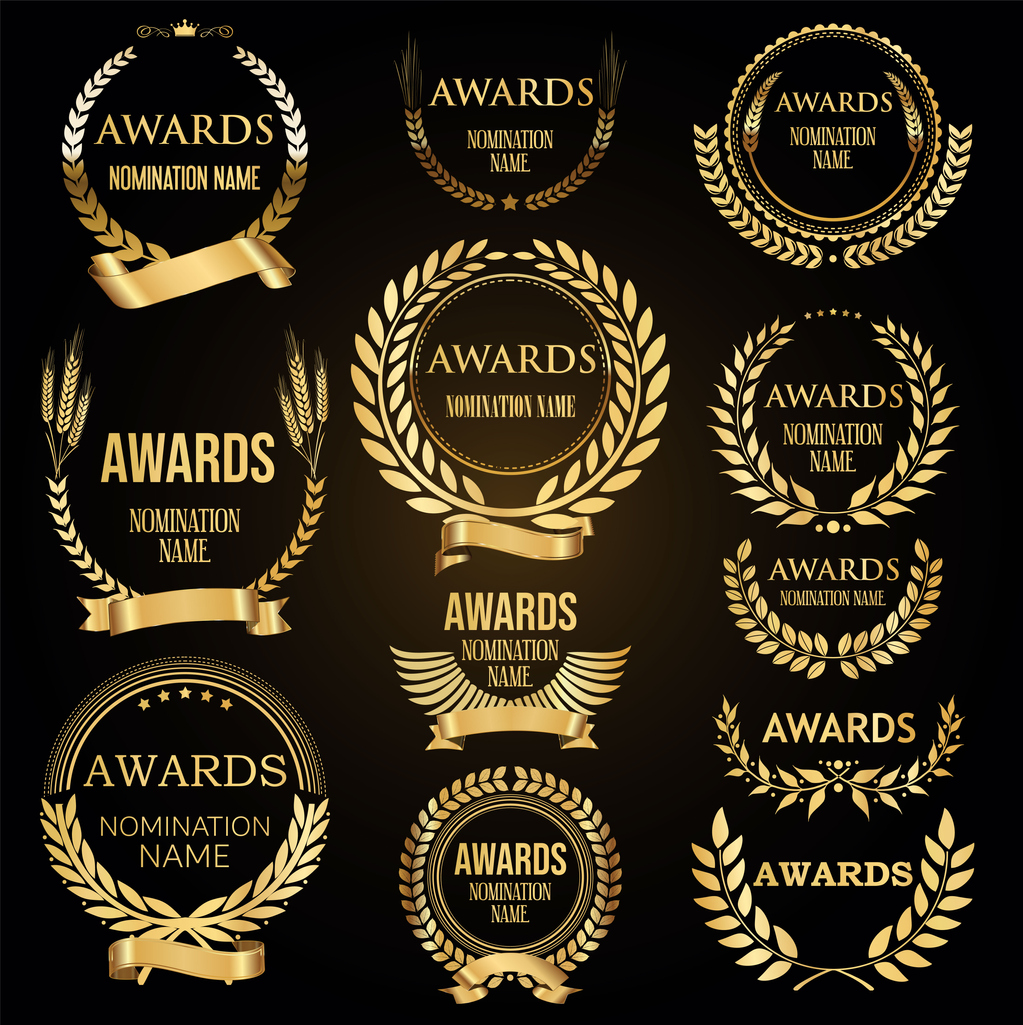 Award season is a time of celebration. Actors, directors, writers, casting directors, costume designers, editors, and everyone involved in producing a remarkable show or film have the opportunity to be nominated and recognized for their talent and hard work. At the same time, fans embrace award season as the perfect excuse to get together and throw parties as they admire all the red-carpet glamor and critique the season's winners while snacking on charcuterie and wine.
But even though award season is a time to celebrate, not everyone gets to play due to the dreaded "award snub." Every year, worthy shows with excellent talent, writing, production value and more get overlooked because of ineffective award strategies or poorly handled submissions. With the 74th Annual Emmys just a few short weeks away, we became inspired to share our top tips to prepare for award season and give your production the best chance for a nomination. 
Don't let your show go unnoticed; discover how a public relations company like SMITHHOUSE can help you get the recognition you and your entire crew deserve.
1.Build an Awards Strategy
Start with a game plan. Work with an experienced entertainment PR firm to develop an editorial pitching strategy and lead outreach with trade, award, and consumer media. Whether you're an above-the-line or below-the-line nominee contender, featuring your show or film in industry-leading publications like The Hollywood Reporter, Variety, Deadline, The Wrap, EW's The Awardist, or LA Times' The Envelope is key to really valuable exposure. 
And working with a PR firm with strong relationships with these journalists gives you an edge over competitors. They can help you understand the best approach to planning and placements, recommend and coordinate advertising buys/deadlines and creative deliverables. And that doesn't just include print or digital – but also other content that would drive click-throughs to episodes, clips, videos and other assets that would engage a possible voter.
An awards strategy is an excellent complement to an existing public relations strategy to increase your brand's overall visibility and impact.
2. Cultivate an Awards Network
Showing up at the right events and surrounding yourself with the right people is a must. Entertainment PR experts know how to identify, recommend, and support the type of industry-related events that target guild membership for awards voting. This may include participation in panels, conferences, and screenings such as Deadline Contenders Television, Variety's Virtual FYC Fests, SAG-AFTRA Foundation, or screenings and Q&As with talent.
An awards network will help you build meaningful relationships that can help increase your exposure to get your production noticed by voters and the awards press. Maintaining these relationships is essential. Awards editors, pundits, and freelancers can help put you front-in-line for stories, analysis, and features. SMITHHOUSE thrives on helping networks, streamers, and production companies secure stories that may have been overlooked.
3. Identify Additional Participation Avenues
Being as active as possible in the awards community can only help your team be more distinct and memorable in the eyes of those who matter. Identify talent opportunities for award ceremony participation, including hosting, presenting a category, or announcing nominations. You want to keep your talent front and center and stand out from the myriad of others vying for voter attention.
Actively participating and showing up in the right crowds is an opportunity to keep your talent top of mind, propelling your series recognition.
4. Acquire an Industry Liaison
Building relationships in the awards industry can be a full-time job. It's also much more difficult when you're new to the game. So finding a partner who's not only experienced in the award process but has also already established many of those meaningful connections will be crucial to getting your network/streamer noticed. This person will serve as an industry liaison for all the submission timelines, rules, procedures, and other pertinent information (i.e., FYC screenings, Q&As, e-blasts) to help keep you knowledgeable and proactive throughout the process. By liaising with various guilds and organizations, such as the Television Academy, Screen Actors Guild, Writers Guild of America, Costume Designers Guild, Producers Guild, etc., they can help ensure you never miss a deadline or rule involved in the awards season.

This partnership is crucial for below-the-line talent, such as directors, writers, costume designers, music composers, and production design, that want to receive top consideration amongst voters. These crafts have a multitude of award categories they may qualify for these important guild awards, so understanding how to acquire more of these nominations can increase your chances of awards success.
5. Manage Awards Show Tracking
Managing awards show tracking can be tedious and complex, and it's one area where an entertainment PR firm can help make a difference. A successful awards show strategy requires monitoring your show submissions and nominations and the success your competitors are having — or lacking.
Public relations teams will start by creating and maintaining a competitive grid to monitor the landscape of the Emmys and other awards and maintain it throughout awards season to understand better how competitors manage their campaigns and what the pundits are saying about your categories. It will also help you follow industry publications and their predictions of who will win and why.
Tracking the awards show landscape allows you to have an agile PR strategy that can adapt and evolve with the current entertainment landscape.
6. Prepare for Post-Announcement Publicity
Once nominations are announced, you'll want to provide talent and executive quotes to the press to raise awareness of the nomination (something SMITHHOUSE can help you prepare and submit to the right outlets). Prepare your talent for post-award show questions and media coverage so they know the right message to share and how to deliver it in the most effective way possible. Be part of the zeitgeist instead of chasing the news and capitalize on these connections post-show (i.e., Tip #3).

And never stop digging! SMITHHOUSE is constantly reading about the award contests and sharing learnings because behind-the-scenes information about awards news, competitive strategy, and other related industry updates are what can help you stay ahead of the competition, no matter what your award strategy goals are. 
SMITHHOUSE is a boutique PR firm serving clients from our locations in Los Angeles, Miami, and New York. We do our best by being behind the scenes and supporting a comprehensive communications strategy for all awards-related activities and goals. To secure your moment in the spotlight, contact us today.